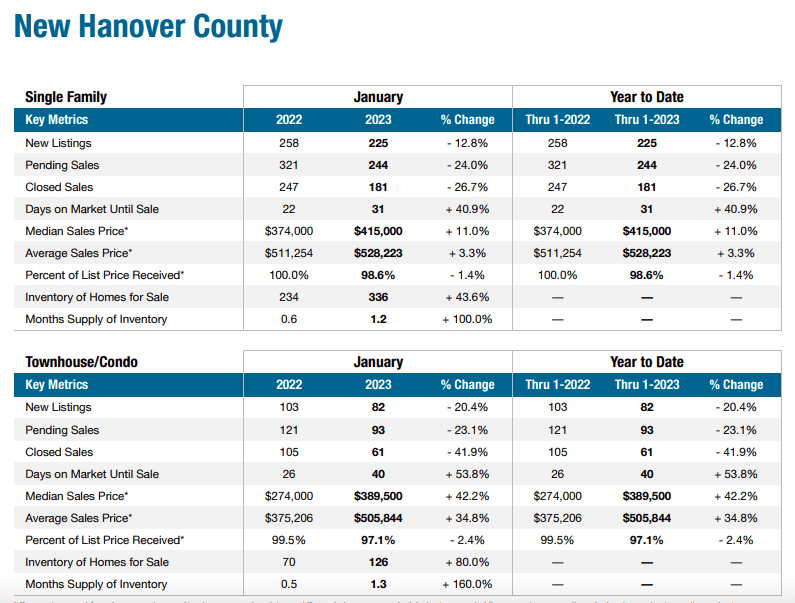 Key notes-
Months Supply of Inventory in Single Family Homes and Townhouse/Condos have both increased significantly. If looking for properties, you now have more inventory now compared to the past year to browse and less competition.
We are also seeing Days on Market Until Sale increase in both of these categories giving buyers more time to consider properties.
Overall, listings have decreased this month, but we expect this to pick up the closer we move to Spring.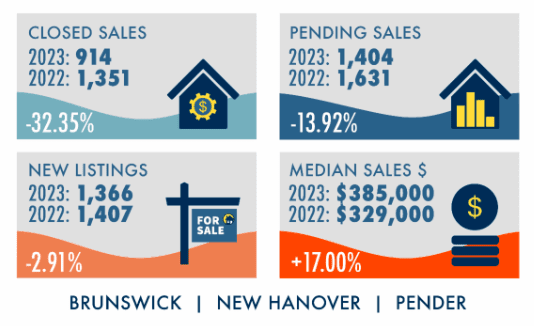 U.S. Market Recap
The Federal Reserve lowered its interest rate hike to 0.25% the last week of January. Mortgage rates were trending lower in the beginning of the week but ended the week trending higher after some unexpectedly elevated numbers in the employment situation reports. Home price appreciation continued cooling in November. January's ADP nonfarm employment change was lower than expected while job openings on the Job Openings and Labor Turnover Survey (JOLTS) were higher than expected, as were the jobs reports in the employment situation. Construction spending decreased in December. Both continuing and initial jobless claims declined.