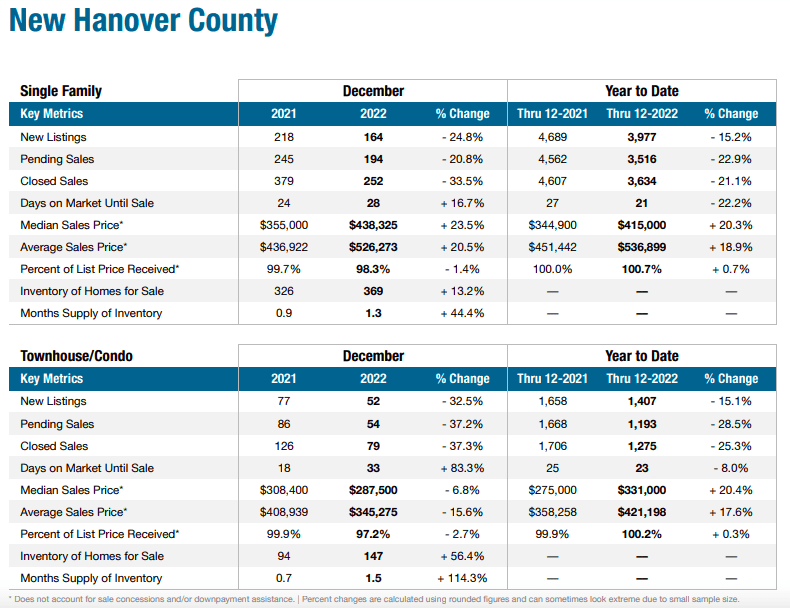 Key notes-
Months Supply of Inventory in Single Family Homes and Townhouse/Condos have both increased. If looking for properties, you now have more inventory now compared to the past year to browse and less competition.
We are also seeing price reductions across the board the longer homes are sitting on the market. It is important to correctly price your property when listing to ensure your home is reflecting the current market, and not the extremely hot market of this past year.
With December being a typically slower month in real estate, showings came to a crawl this month. We are already seeing an uptick in showings this January and getting in touch with more buyers and sellers.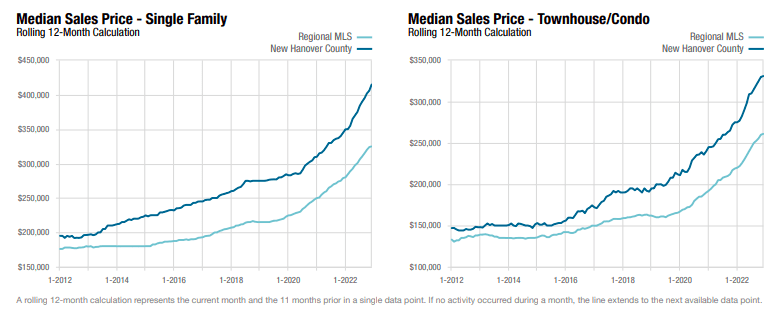 What about the Luxury Market in 2022?
Looking at Sold Listings in New Hanover, Pender, and Brunswick counties, we can see the 33.3% decrease of Sold Listings from 2021 to 2022. However, when looking at 2022 YTD Sold Listings we total 2,101 vs 1,885 in 2021 YTD Sold Listings which is an 11.5% increase.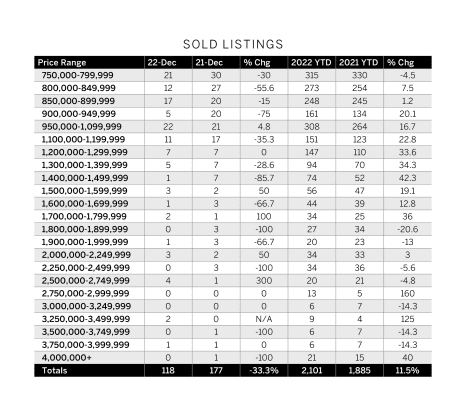 U.S. Market Recap
Mortgage rates saw a sharp downward trend following early January's employment situation news. Construction spending increased in December. Mortgage application submissions unsurprisingly decreased over the holidays. Job openings decreased in November, but ADP non-farm employment increased in December. Continuing jobless claims and initial jobless claims slipped. The employment situation showed positive job gains but lower wages and shorter workweeks.