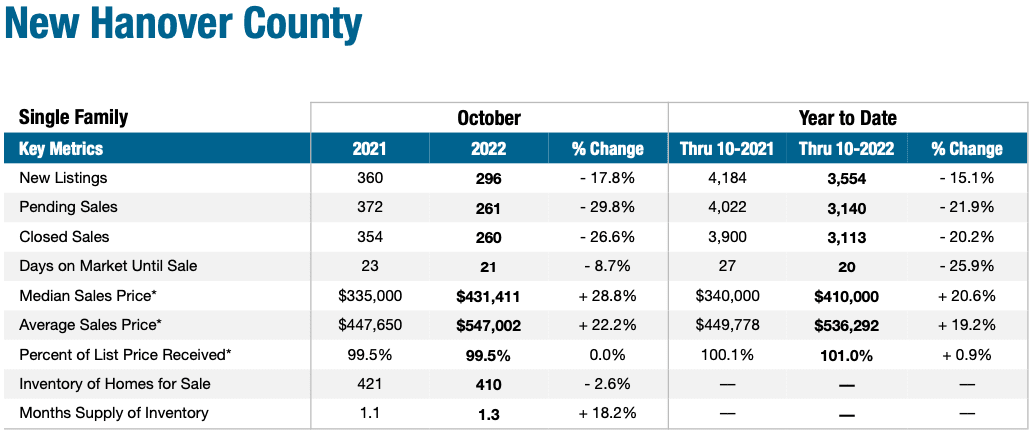 Key notes-
Months Supply of Inventory in Single Family Homes and Townhouse/Condos have both increased. If looking for properties, you now have more inventory now compared to the past year to browse.
We are also seeing price reductions across the board the longer homes are sitting on the market. It is important to correctly price your property when listing to ensure your home is reflecting the current market, and not the extremely hot market of this past year.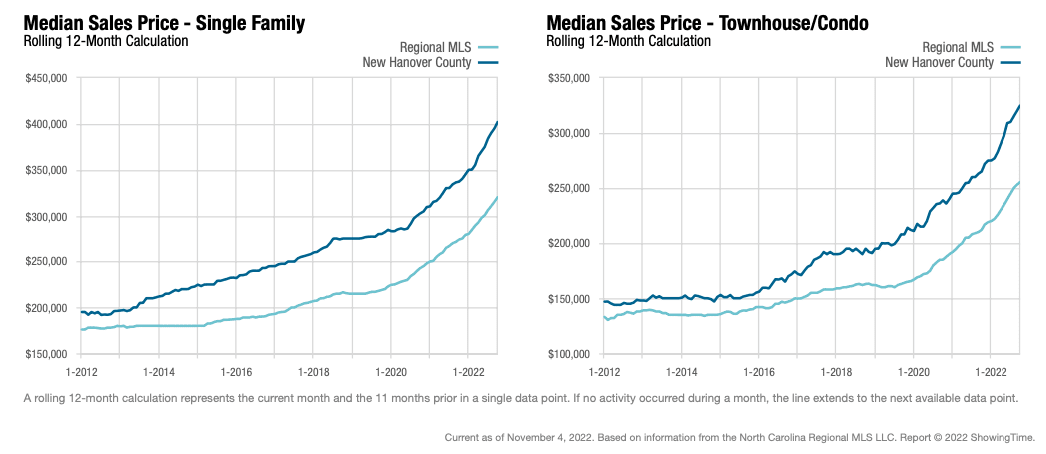 U.S. Market Recap
Consumer credit dipped by roughly 5 billion in September.

Mortgage application submissions slipped a slight 0.1% during the week ending 11/4. Refinance application submissions fell 4% while purchase application submissions
increased 1%.

Continuing jobless claims climbed by just 6,000 during the week ending 10/29 and initial jobless claims rose by 7,000 during the following week.

October's consumer price index showed that inflation cooled more than expected, giving the markets a huge boost and hope for a lower fed funds rates increase in December. The monthly climb was 0.4%, the same pace as September, but a slower pace than the expected 0.6% climb. Year-over-year, inflation rose 7.7%, much cooler than 8.2% the month before. Economists had expected an 8% annual rise. Core inflation, stripping food and energy rose 0.3%, half the pace of 0.6% the month before. Annual core inflation was lower than the previous month as well.