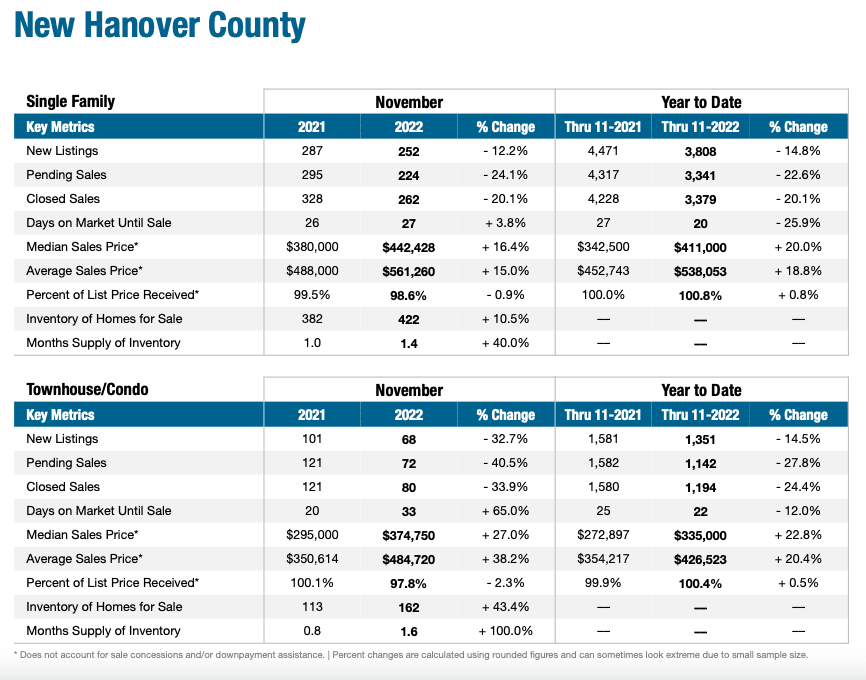 Key notes-
Months Supply of Inventory in Single Family Homes and Townhouse/Condos have both increased. If looking for properties, you now have more inventory now compared to the past year to browse and less competition.
We are also seeing price reductions across the board the longer homes are sitting on the market. It is important to correctly price your property when listing to ensure your home is reflecting the current market, and not the extremely hot market of this past year.
Median Sales Price for Single Family Homes and Townhouse/Condos have both increased compared to 2021.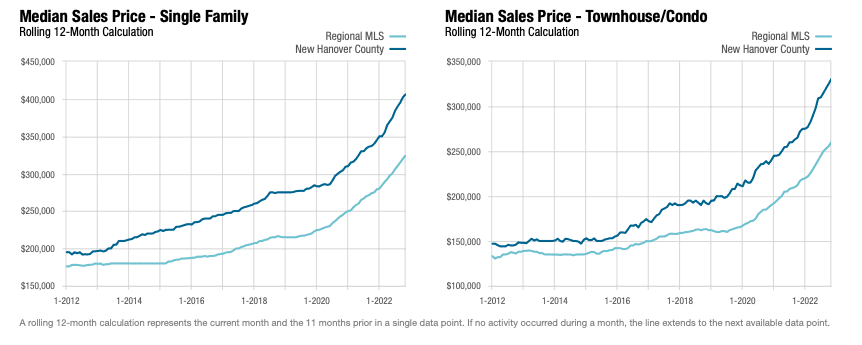 U.S. Market Recap
Next year's predictions for home prices are unusually varied:

KPMG LLC, is calling for prices to fall 20% next year
Goldman Sachs forecasts a 7.5% drop
Fannie Mae is forecasting that home prices will fall 1.5% next year and 1.4% in 2024
The National Association of Realtors is forecasting a 1.2% increase in existing home prices in 2023
The Mortgage Bankers Association sees prices up 0.7% next year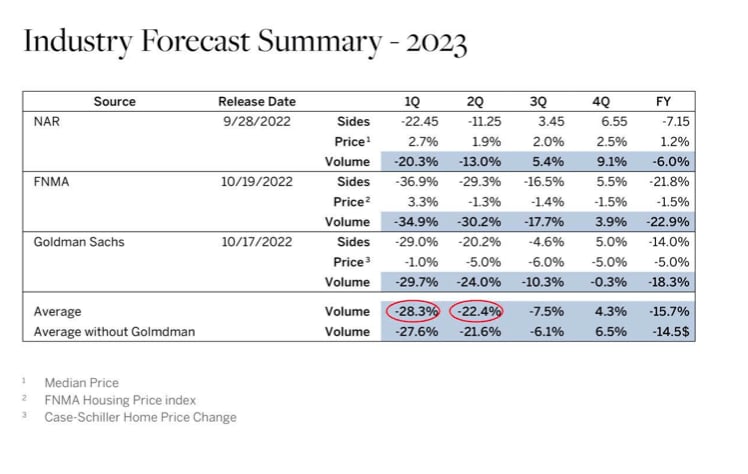 Why the drastic decrease for Q1 & Q2 2023 forecasts?
Remember Q1 & Q2 in 2022 were still extremely hot markets. As we continue to cool compared to years 2020 and 2021, a more stable market is what we are getting to (no bidding wars, more inventory, less over asking solds).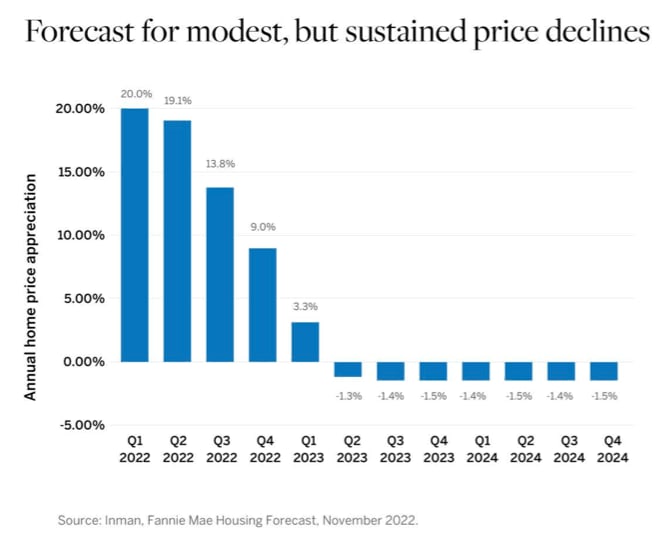 Additionally, Fannie Mae is predicting that mortgage rates will continue to decline slightly.